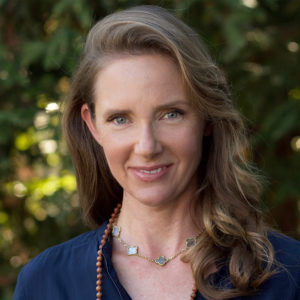 Kira Gould
Certified Divorce Coach®
Certified Real Estate Divorce Specialist
What inspired me to become a coach, and what shapes my unique perspective:
Living through my own divorce, and my parents divorce changed who I am as a person. Both events were traumatic, and could have been handled so differently, and the fallout could have been mitigated with more information, knowledge, guidance and support. Providing that help and support to others is what being a coach is all about.
I am specifically trained and certified as a divorce coach. My unique background/perspective makes me particularly savvy at what I do. Growing up, I experienced divorce at an early age, and learned a great deal through both my parents' subsequent marriages and blended families. As an adult, I soldiered through my own high-conflict divorce, complete with added personality-disorder complications. My education includes degrees in psychology, political science and design, as well as training in real estate and personal divorce coaching. Work experience includes an internship at one of the top law firms in Los Angeles, extensive negotiation practice and implementation during a decade of real estate transactions. Additionally, I have a background in entrepreneurship (starting and running multiple ventures), design, publishing, and writing. See my Divorce Story Blog for more details about me.
Why I Founded Getting Unmarried™:
Divorce is nearly the most stressful event you can go through in life, second only to the death of a loved one. It is a $30-$50 billion dollar industry, dominated by family law attorneys who promote and perpetuate an adversarial divorce model, one that leads to catastrophic and barbaric divorce experiences, which scar people (men, women and children) for life.
I was one of those scarred folks, who was personally and profoundly affected. That kind of pain can be powerfully motivating. After years of studying, learning, and healing, I now KNOW there is a better way to do things. And I want to share it with you!
We're at the start of a divorce revolution. A movement transforming divorce from a knockdown, drag-out, astronomically expensive fight, to an intention-driven, child/family-focused, respectful, affordable, and personal-evolutionary journey.
My goal is to be of service to this new sea change. To shift the way we all think of divorce — from a failure to a win. To help you and your children shape your lives for the better. I work to bring positive associations to words like: grit, perseverance, and determination—as these are qualities that serve us through life's big transitions. I bolster resilience, capacity, and faith in yourself, in order to ease your suffering, connect you to what's most important, and regain your power.
At this stage in the game strategy and intention are very important. We're still transitioning from the fighting model, so there is a lot of resistance to change (think of that $30 to $50 billion dollar industry I mentioned earlier). There is a need to be mindful, present, and rational. Let's get clear on what's at stake, and what's most important to you. Let's work on getting grounded, calm, and able to think rationally. I typically work with women, helping you to bolster confidence, and strategize more effectively and proactively. We will also work on harnessing big emotions in order to use them in productive ways, helping you move through divorce with purpose, clarity, and intention.
It's key to get clear on what's most important to you, and what's not. Where can you leverage your position, and negotiate strategically, so that you end up with a settlement that is more of a win-win for all, rather than a traumatic battle where everyone loses. Both emotions and strategies are key to moving through divorce with compassion, purpose, and understanding.
A huge part of this work is shifting perspectives, taking ownership for your behavior, and transitioning from a victim of circumstances to being the hero/architect of your life. As a coach, I'm your partner in making that shift; in establishing accountability, and moving from denial and blaming others, to acknowledging and embracing reality, and ultimately to finding and creating solutions.